Employing Abilities at Work is part of our commitment to offer education and resources to build inclusive workplaces. Our goal is to provide an overview and understanding for HR professionals about managing the employment lifecycle for individuals with disabilities. Through that knowledge, we can build evidence-based solutions that equip HR professionals, employers and business leaders with the tools they need to reach untapped talent.
Research has shown that prior to COVID-19, the unemployment rate for individuals with disabilities was double that of their peers, and more than 1 million U.S. workers with disabilities have lost their jobs since the pandemic began—a higher rate than people without disabilities. Organizations must do their part to ensure that these populations aren't left even more behind as the economy recovers. It has never been more urgent or important to drive solutions for better workplaces that help create a better world.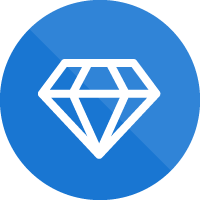 BUILD A MORE-SKILLED WORKFORCE
Nearly all HR professionals (97%) and people managers (92%) say that employees with disabilities regularly perform the same or better than their peers without disabilities.
Reach a Large Untapped Talent Pool
Approximately 25% of adults have a disability. The unemployment rate among this audience (12.6%) is substantially higher than among people without a disability (7.9%).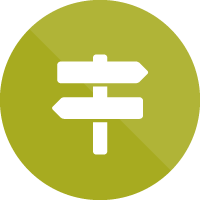 Lead the Way for Employing Abilities
SHRM findings show that just 13% of U.S. workplaces have disability-specific inclusion initiatives, and more than half of people managers have not participated in any disability inclusion training.
Johnny C. Taylor, Jr., SHRM-SCP
"It's time we busted some myths about hiring people with disabilities," said SHRM President and Chief Executive Officer Johnny C. Taylor, Jr., SHRM-SCP. "We're talking about a high-quality talent pool that remains untapped and underemployed for no good reason. We must continue fighting for diverse, inclusive workplaces, because the future of the American workforce depends on sustainable employment opportunities for all."
Employees with disabilities are too expensive to recruit and hire for my organization.
According to HR managers and executives, 87% of respondents indicated a positive return on investment in hiring individuals with disabilities.
People with disabilities are not able to do the type of work my organization does.
This belief mainly comes from a lack of understanding about what constitutes a disability, and what kinds of accommodations exist. Invisible disabilities (those that are not immediately visually apparent) especially tend to be ignored by employers.
People with disabilities might make my customers or other employees uncomfortable.
Organizations who invest in employing individuals with disabilities cite improvements to their organizational reputation and CSR as key drivers—both of which correlate with positive customer sentiment.
Sign the 2023 Disability Inclusion Pledge
Research reveals that approximately 25% of adults have a disability. Despite the progress disabled people have made in and out of the workplace, there is still more we can do to ensure that workplaces are equitable and fully inclusive of employees with disabilities.
That is why SHRM, in collaboration with the Office of Disability Employment Policy (ODEP) at the U.S. Department of Labor and ABLE today, has launched the 2023 Disability Inclusion Pledge to give HR professionals and business executives the tools they need to build better workplaces for disabled workers.